Johnny Vidacovich New Orleans Drums Grooves – Street Beats, Funk, Shuffles & More
|
Johnny Vidacovich – New Orleans Drums
Straight from the master himself, New Orleans Drums Vol 1 features legendary drummer, Johnny Vidacovich, in his first in-depth loop and sample collection.
Loops & samples from a living legend. The Loop Loft traveled down to New Orleans to capture the magical grooves of Johnny Vidacovich.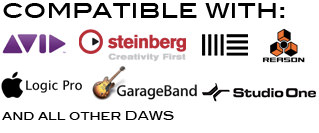 With grooves ranging from street beats, funk, shuffles and everything in between, Johnny Vidacovich New Orleans Drums Vol 1 gives you instant access to one of the most recorded and respected drummers in New Orleans history.
https://vimeo.com/142535572
You may also like – Loop Locker Membership – World's Top Musicians Loops, Tutorials & More at The Loop Locker.
Disclosure of Material Connection: Some of the links in the post above and on this site may be "affiliate links." This means if you click on the link and purchase the item, I will receive an affiliate commission. Regardless, I only recommend products or services I use personally and/or believe will add value to my readers.
To Learn more about affiliate marketing and how to make money online join me on Wealthy Affillate. These guys offer: Free Membership, Websites & Training to get you started.